An excerpt from the KFGO website:
"If you are thinking about making a move. Maybe you are considering downsizing from a home to an apartment (where the fixes and snow removal is someone else's responsibility) or you are looking for somewhere new with all the latest updates – EPIC Companies has a invitation for you!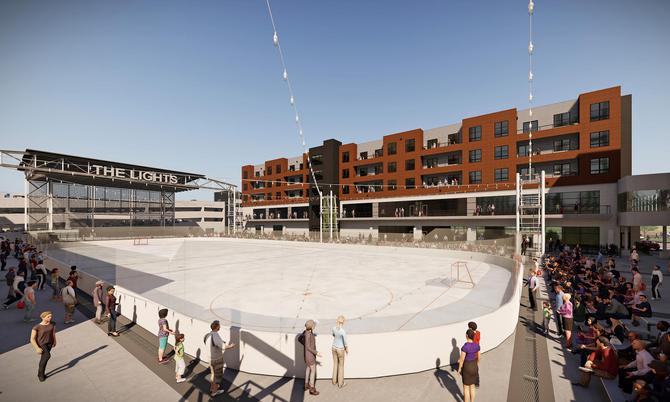 Throw on a hard hat and tour The Lights at Sheyenne 32. Located at Sheyenne and 32nd Ave South in West Fargo, this new complex is a great example of the mixed-use style of building that Epic Companies excels at designing.
Beautiful views, two levels, a parking ramp, a restaurant, a bank and so much more…all right outside your door!
Plus, you get the privilege of looking out over the plaza that will feature amazing community events and concerts! This is big-city living with the conveniences you expect from our metro area.

McKenzy lays out the details for those who are looking to tour or lease NOW and can be the first to get in after the new year. "